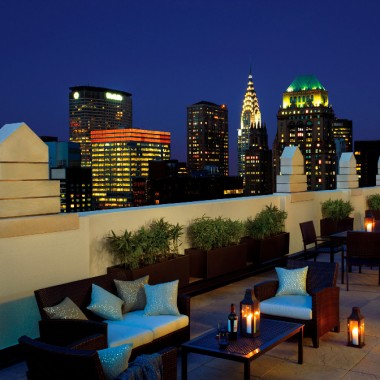 A Weekend at Atlas New York
December 6, 2016
Wake up on a weekend morning to the unparalleled amenities available at the Atlas apartments near Bryant Park. When you ask, "What do I want to do today?" there is an excellent chance that your answer will be possible within a stone's throw of your home: you can eat it, wear it, see it, and experience it, all without leaving the neighborhood.
Start your day with one of the city's finest espressos at Culture Espresso, where coffee is an art form, and where they feature one hand-selected coffee roaster at a time, such as Heart Coffee Roasters of Portland, Oregon. Culture also offers some of New York City's most beloved pastries, including croissants from Ceci Cela and the celebrated doughnuts from Dough.
After your espresso, you're ready for a Boot Camp-style workout class in Bryant Park, where teachers from community fitness organization The Rise NYC provide a truly communal New York City cardio and strength-training experience. When the dew is still wet on the park grass, and the weekday rush of Midtown has slowed to a weekend pace, you can take in the beauty of the architecture and flow of visitors in and out of one of New York's most beautiful outdoor spaces while you crunch and push-up your way to a perfect weekend-morning endorphin rush.
Satisfy your post-workout hunger with an authentically Parisian croque madame across from the park at Maison Kayser; then head into the hallowed halls of the New York Public Library on Fifth Avenue to take in a world-class exhibition like Alexander Hamilton: Striver, Statesman, Scoundrel. Where else but your Midtown neighborhood could you come face-to-face with a handwritten copy of George Washington's farewell address penned by Hamilton himself, and then watch the drama of Hamilton's life play out before your eyes at a smash-hit Broadway musical?
Need a dress for your night on the town on the Great White Way? Alice and Olivia is also right on the park, a boutique where you can find pieces by designer Stacey Bendet, whose clothes take inspiration directly from the culture of New York City. Hayley Phelan of Vogue has described Bendet's fall 2016 line, based on the looks of 1970s New York, as "cultural richness translated into a diverse, eclectic offering…."
Finally, retire to the roof deck of Atlas New York, where you can end your night—every night—with yet another touch of luxury.
Back to articles