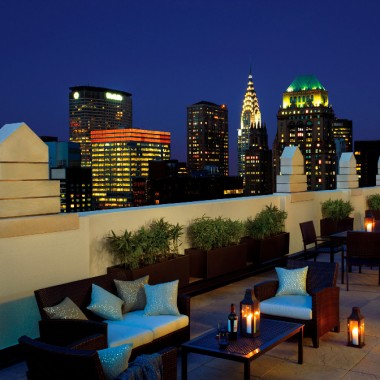 Atlas NY: Rooftop Opening
May 12, 2016
Rooftops may be a favorite destination for post-hibernation New Yorkers, but no building in this city does more, and with more panache, with their top-of-the-world perch than Atlas NY.  Head up tonight to celebrate the opening of the famed 48th-floor Sky Terrace with a cocktail and 360-degree views of the bustling, springtime cityscape below.
Best of all, tonight is just the beginning for a season of rooftop events for residents. Atlas NY's widely celebrated Open A.I.R. (Artists in Residence) — the city's premiere rooftop-concert series, with past performances by Lady Gaga, Ellie Goulding, and Charlotte Sometimes, among others — will kick off a new season of musical events with world-renowned artists just an elevator ride from your apartment door.
Prepare for a summer of panoramic views and rooftop concerts, cocktails, and unencumbered bliss.
Back to articles